Blog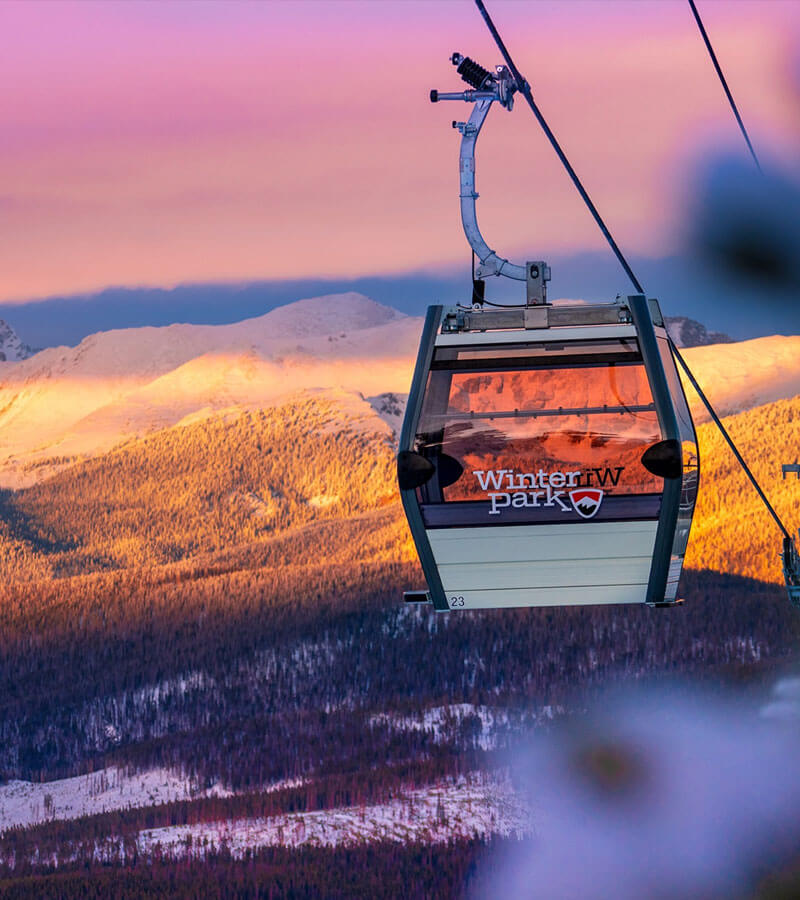 Back
The Best Fall Activities in Winter Park
Image via Aaron Burden
Fall is one of the most spectacular seasons in Winter Park. But as autumn quickly gives way to winter, it's important to take full advantage of it while you can. From exploring the Colorado backcountry on horseback to embarking on the most spectacular hot air balloon ride of your life, check out the best fall activities in Winter Park, Colorado.
Horseback Riding
There's no better way to explore the backcountry of Colorado than on horseback. Luckily, there are plenty of spots to enjoy some fall horseback riding in Winter Park. Strawberry Creek Ranch and South Fork Campground both offer horse boarding and camping, while Dog Creek Trail, Bottle Pass to Byers Creek Trail, and High Lonesome Trail are three of the best designated horseback riding trails in the area.
Mountain Biking
Another popular fall activity that can't be missed is mountain biking. The crisp autumn weather of September and October is perfect for bike riding. Plus, the area is home to 600+ miles of local trails to enjoy. Trails range in difficulty. If you're a beginner, the South Fork Loop is ideal but for more of a challenge, consider Tipperary Creek or King of the Rockies. Get out there before the snow sets in!
Fishing
This is your last chance to fish in comfortable weather here in Winter Park. Fishing is a popular pastime along the Colorado River. There are tons of access points, just be sure to check the limit at each point. For example, some access points have two trout limits while many others are catch and release only.
Hot Air Ballooning
Grand Adventure offers scenic hot air balloon rides in Winter Park 365 days a year. Rides take place in the morning only, offering an out-of-this-world sunrise experience. Grand Adventure's hot air balloon rides were even rated in the Top 10 Best Balloon Rides in the United States by Fodors.
If you plan on visiting Winter Park this fall, then be sure to participate in any of the outdoor activities above. And if you're looking for a place to stay during your visit, you're always welcome at the Best Western Alpenglo Lodge.

Back
Recent Post
From skiing and snowboarding at the world-famous Winter Park Resort to ice skating, tubing, and dog sledding, check out the top winter activities in Winter Park.
If you're a coffee lover, then you're in luck because Winter Park is home to some of the best coffee shops in the state.
Prev Post
Next Post