Blog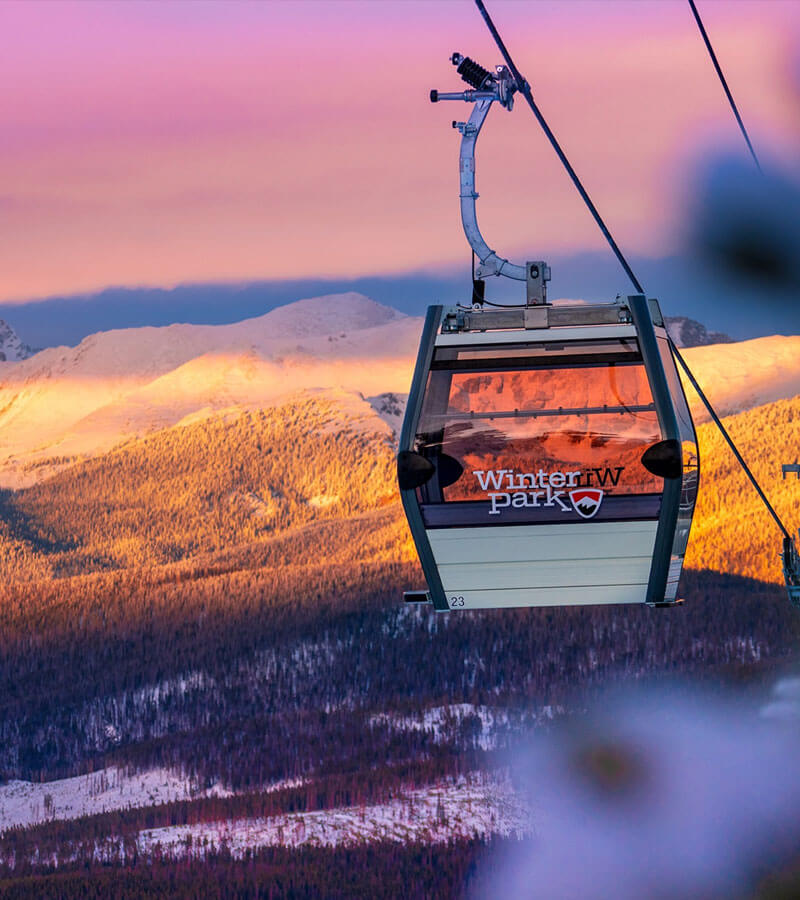 Back
Must-Do Winter Activities in Winter Park
Image via Glade Optics
Winter has arrived in Winter Park, Colorado, and we couldn't be more excited. Once again, the region has turned into a snow-covered winter wonderland and that brings with it a whole host of fun activities. From skiing and snowboarding at the world-famous Winter Park Resort to ice skating, tubing, and dog sledding, check out the top winter activities in Winter Park.
Skiing & Snowboarding
The famous Winter Park Resort is open for the season, and that means skiing and snowboarding is back! With a history that spans over 75 years, Winter Park Resort is home to over 3,000 acres of prime ski terrain and is the state's longest continually operating ski resort. Whether you're a beginner or ready to hit the black diamonds, there are trails for all levels at this Colorado resort.
Tubing & Sledding
Not into skiing or snowboarding? Why not try your hand at the family-friendly sports of tubing or sledding this winter. Winter Park, Colorado is home to all sizes of snow-covered slopes that are perfect for a day of tubing or sledding fun. The Colorado Adventure Park has its own "mini hill" for young ones, while Snow Mountain Ranch has a fantastic tubing hill, alongside a swimming pool, climbing wall, and more. For a complete list of tubing and sledding locations in Winter Park, click here.
Ice Skating
Enjoy an afternoon of ice skating right here in Winter Park. Both the Fraser Valley Sports Complex and Snow Mountain Ranch have rinks for all to enjoy. And if you don't have your own skates, there are plenty of places to rent.
Dog Sledding
Have you ever experienced the thrill of dog sledding? Give your family a day they'll never forget by booking a winter dog sled ride in Winter Park. Trails are between two and five miles long, and throughout the ride, you'll get to take in the gorgeous scenery around you. There's truly no better way to get the lay of the land in Winter Park. Visit Snow Mountain Ranch to learn all about the dog sledding tours they have available.
Snowmobiling
Try your hand at snowmobiling this winter on any one of Winter Park's groomed trails. You can book a guided snowmobiling tour or for those with experience, simply rent a snowmobile and explore the backcountry on your own. Check out On the Trail Snowmobile Tours or Grand Adventures to get started.
If you're going to be in Winter Park this winter, then be sure to take advantage and participate in any or all of the seasonal activities above. And if you need someplace to stay during your visit, we'd love to have you at the Best Western Alpenglo Lodge.

Back
Recent Post
Spring is one of the best seasons in Winter Park—and not just for the great snow conditions.
From exploring the Colorado backcountry on horseback to embarking on the most spectacular hot air balloon ride of your life, check out the best fall activities in Winter Park, Colorado.
Prev Post
Next Post